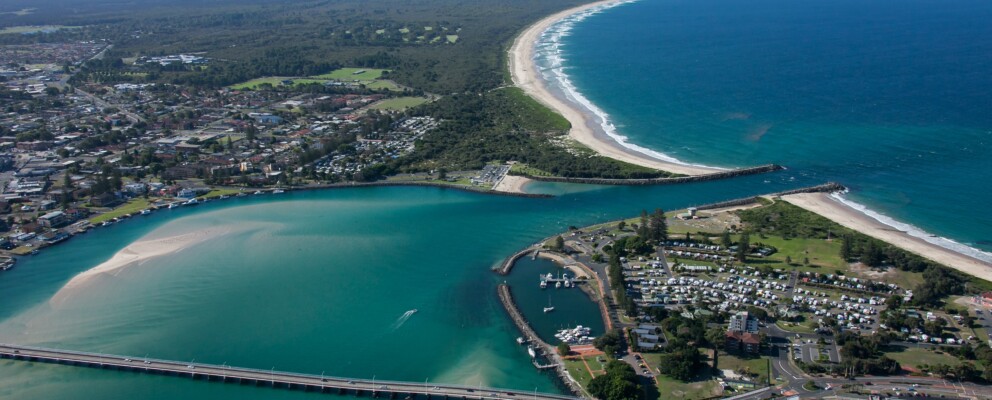 Explore Tuncurry on the Mid North Coast. It is immediately adjacent to its larger twin town of Forster, and the two towns often go hand in hand. You can easily walk between the two, as they are only separated by a bridge over Wallis Lake.
Due to its close proximity to Sydney, Forster-Tuncurry has become a favored summer retreat, experiencing a significant increase in population during the hotter months. Additionally, the school holidays in colder seasons also attract a large number of visitors.
Tuncurry's Nine Mile Beach is a popular destination for swimming, surfing, and fishing. The area also features Tuncurry Rockpool, a netted swimming enclosure created by breakwalls that delineate the entrance to Wallis Lake. The lakefront in Tuncurry is distinguished by its numerous wharves and jetties, providing mooring facilities for fishing and leisure boats.
Tuncurry Accommodation
As a central hub for visitors exploring the Barrington Coast, Forster and Tuncurry offers a diverse range of accommodation options tailored to meet various preferences and needs. Pacific Coast Holidays has over 50 properties to choose from on the Tuncurry side of town.