Find your holiday home in Forster-Tuncurry and the Great Lakes
Forster Holiday Rentals by Pacific Coast Holidays, is a division of the Pacific Coast Property Network, and specialises in finding the right holiday home to suit all needs and budgets. Whether you're looking for a big holiday home on the famous One Mile for the summer season, a quick weekend escape in the heart of town, or have come to the region for sports, an event or a group getaway, there's a holiday home for you.
Explore Forster & the surrounding areas on the Barrington Coast.
Forster-Tuncurry, the twin coastal towns in New South Wales, that surround the turquoise waters of Wallis Lake, are a haven for holiday makes retreating from the city or escaping to the water from the country. Located on the Barrington Coast, Forster-Tuncurry is surrounded by beachside towns that form part of the Great Lakes and mid-north coast, which provide great day tripping opportunities, and have stunning holiday homes in their own right for those looking for a quieter stay. If you're looking for the perfect Forster Holiday Rental, or want to explore Black Head, Red Head, Diamond Beach, or Green Point, then Pacific Coast Holidays has a property for you.
The region offers visitors the chance to visit pristine beaches, go on breathtaking coastal walks, and enjoy a tranquil atmosphere. With its crystal-clear waters and golden sands, Forster boasts popular beaches like Main Beach and One Mile Beach, perfect for swimming, surfing, and sunbathing. The town is surrounded by national parks, including Booti Booti National Park, showcasing diverse flora and fauna. Forster is known for its resident dolphins and offers whale watching during the migration season. Outdoor activities like fishing, kayaking, and sandboarding are available, while the relaxed ambiance allows visitors to unwind and enjoy waterfront dining and local markets.
Featured Listings
Some of our favourite holiday homes
Why visit Forster-Tuncurry?
With its sun-kissed beaches, azure waters, and a wealth of activities to captivate any traveler's heart, Forster and the surrounding region is a paradise waiting to be explored. Here are several reasons why visiting Forster can be a great experience:
Pristine Beaches: Forster is renowned for its stunning beaches, with crystal-clear waters and golden sand. Main Beach and One Mile Beach are popular spots for swimming, sunbathing, and surfing. These picturesque beaches provide ample opportunities for relaxation and water activities.
Great Lakes: Forster is situated on the shores of Wallis Lake, part of the Great Lakes region. This area is a paradise for water enthusiasts, offering boating, fishing, kayaking, and other water sports. You can explore the lake's beauty, enjoy peaceful cruises, or try your luck at catching fish.
Coastal Walks: The Forster region offers captivating coastal walks that allow you to immerse yourself in the area's natural beauty. The Cape Hawke Lookout Walk, in particular, provides breathtaking views of the coastline and surrounding landscapes.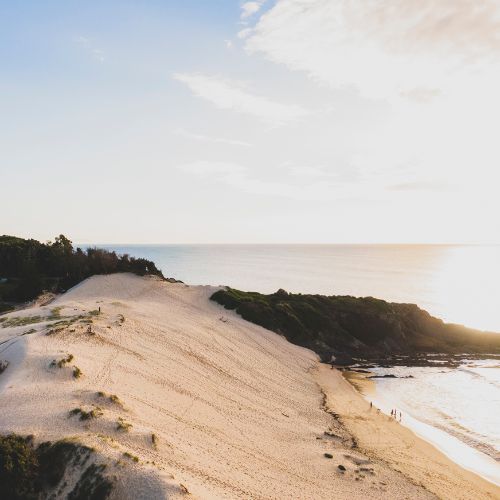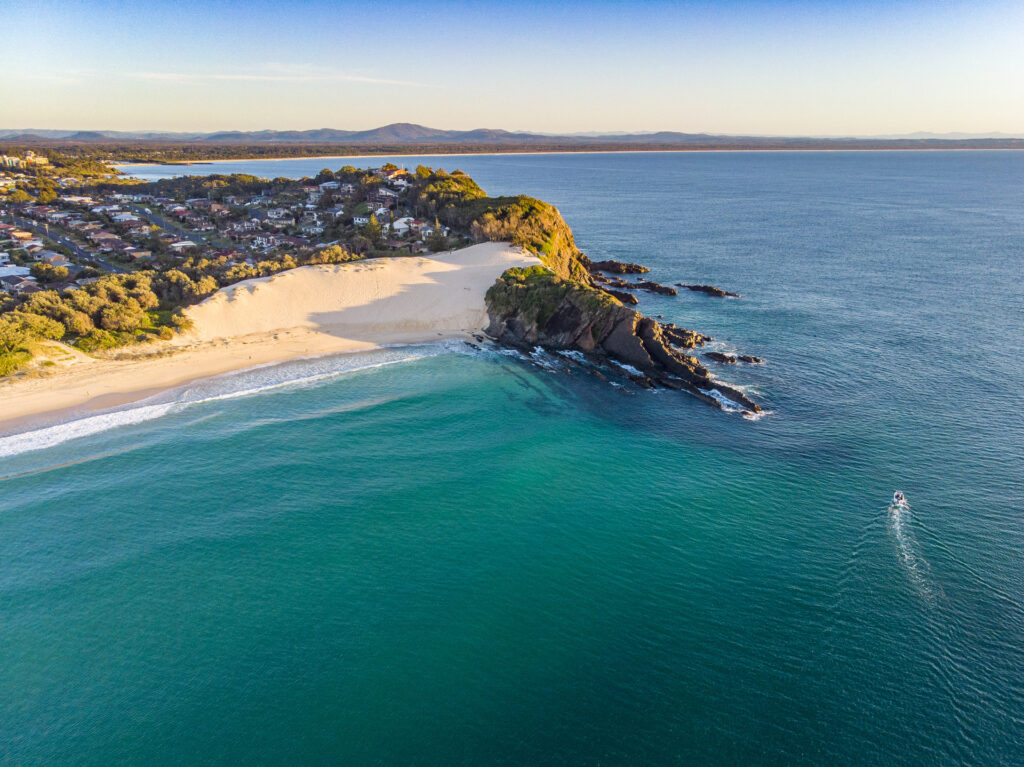 National Parks: Forster is surrounded by several national parks that showcase the region's diverse flora and fauna. Booti Booti National Park, located nearby, offers picturesque rainforest walks, pristine beaches, and scenic lookouts. You can spot wildlife, admire native plants, and enjoy birdwatching in these protected areas.
Dolphin and Whale Watching: Forster is known for its resident population of dolphins, and you can take boat tours to see these intelligent creatures up close. Additionally, during the annual whale migration season (May to November), you can witness humpback whales passing by the coast, making it an ideal destination for whale watching.
Outdoor Activities: Forster provides opportunities for various outdoor activities. You can go fishing, hire a kayak or paddleboard to explore the waterways, or even try your hand at sandboarding in the nearby sand dunes. The region also has golf courses, cycling paths, and picnic spots for leisurely activities.
Relaxing Atmosphere: Forster has a laid-back and welcoming atmosphere, making it an ideal destination for a peaceful getaway. You can unwind on the beaches, enjoy waterfront dining, browse local shops and markets, or simply take in the coastal charm of the town.
Latest Articles
Find great places to stay, eat, shop or visit in the city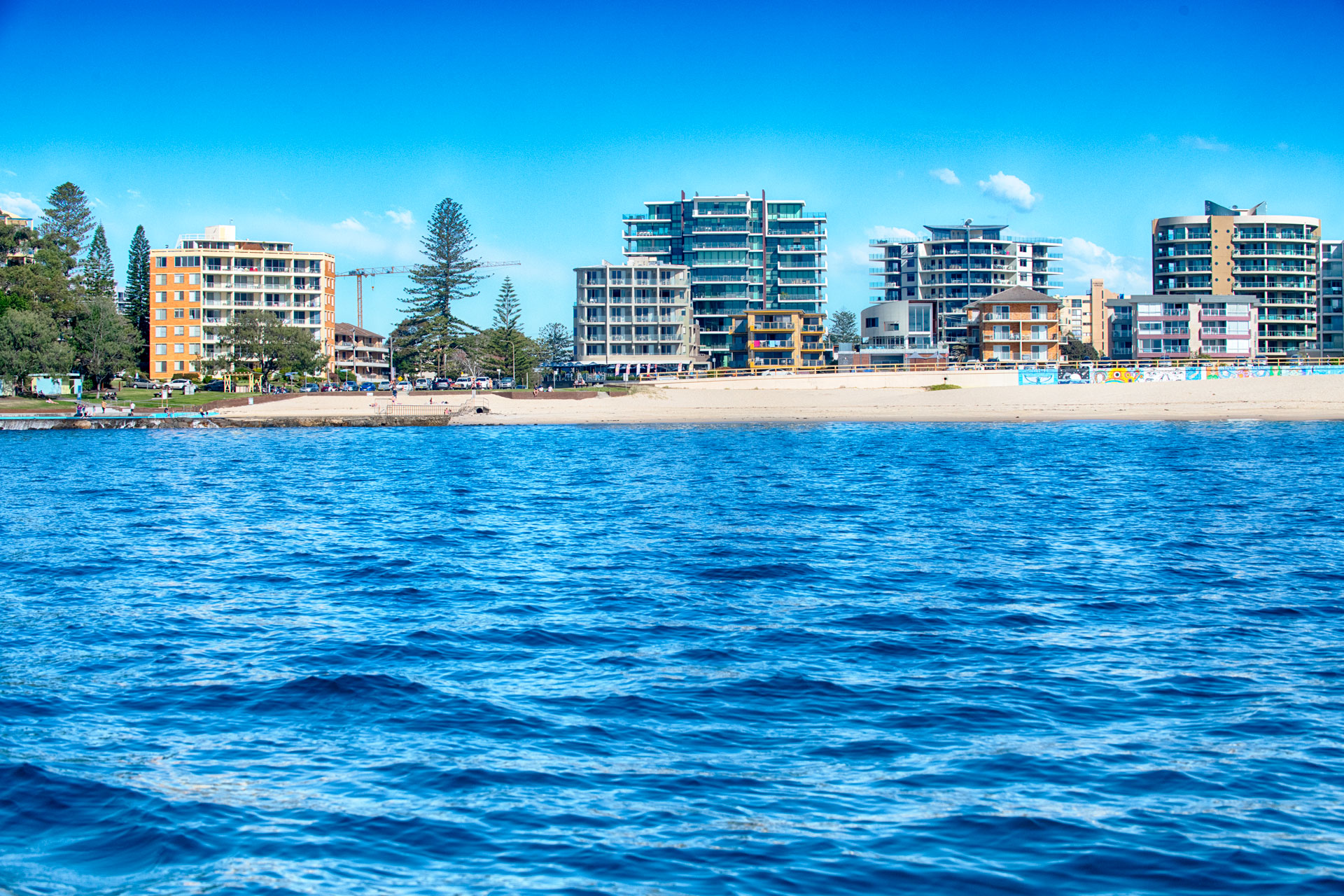 List With Forster Holiday Rentals
Find out more about why you should list your holiday property with Pacific Coast Holidays.