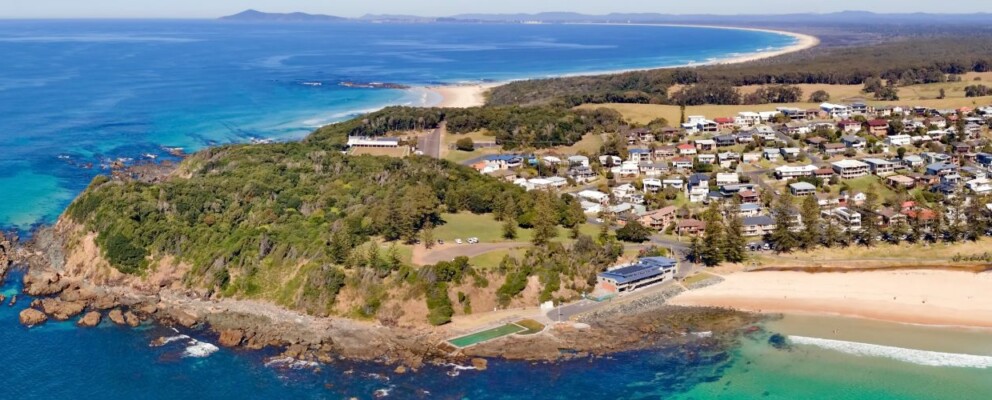 Accommodation Black Head
With plenty of holiday homes to suit weekend visitors, weekly stays or larger family summer hoholidaymakers. Black Head is a great spot to base yourself along the mid-North coast. Book your stay and get ready to explore!
Explore Black Head
At Black Head, you'll find the acclaimed Black Head Beach, a recipient of multiple awards from the Keep Australia Beautiful Program. During the summer, the beach is patrolled, and visitors can enjoy a superb ocean pool, one of the rare few on the entire mid-north coast, alongside the nearby Forster Ocean Baths and the more distant Sawtell near Coffs Harbour.
The area offers fantastic opportunities for beach fishing and boasts a picturesque picnic area with barbecue facilities shaded by Norfolk Island pines that border the beach entrance. One of the highlights of the littoral rainforest nature reserve at Black Head is the lagoon, which separates the sand dunes from the village center.
Take a leisurely stroll along the rainforest walk to reach the dedicated whale watching platform, providing breathtaking panoramic views of the coastline.
Additionally, Black Head hosts one of the largest markets in the Barrington Coast region, the Black Head Bazaar, which takes place on the first Sunday of each month from September to May.
Black Head is part of the charming coastal region of Hallidays Point, which encompasses the relaxed villages of Tallwoods, Black Head, Red Head, and Diamond Beach.