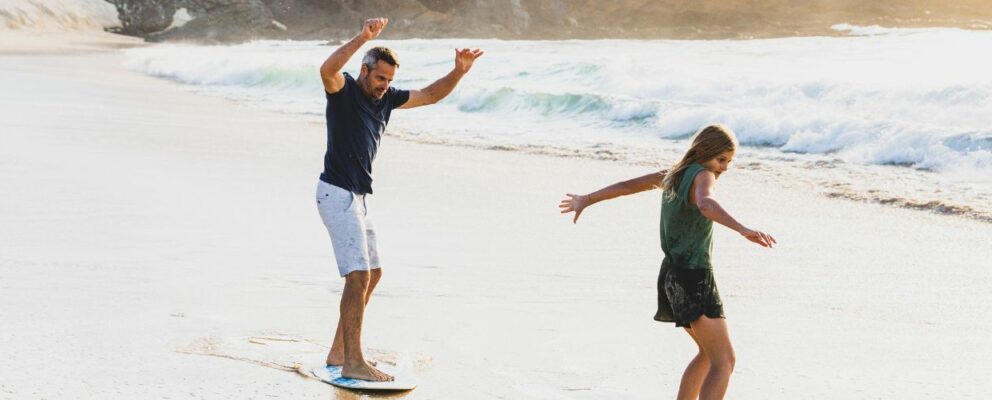 Holiday with Pacific Coast Holidays – Frequently Asked Questions
The things you need to know about holidaying with Pacific Coast Holidays.
What time is check-in?

Check in can vary between 3pm and 4pm on the day of your arrival.

We strive to have all properties ready for this time, however, due to circumstances mostly out of our control this can not always be guaranteed.

We thank you for your patience and understanding in advance.

If your property is ready earlier than this; we will contact you on the morning of your arrival.
Do I have to check-in online?

Check out is strictly 10:00am.

We know how hard it is to leave! But we usually have guests starting their holiday the same day you are finishing your so our housekeepers need every minute possible to do their job. Come in and see us during your stay and we will let you know if a later check out is possible.

N.B. Late check during any Holiday Periods are NOT possible.
Do you charge a security bond or pre-authorisation on my credit card?

A bond applies to all of our properties. Bonds are processed prior to your arrival and processed as an Authorization hold (also card authorization, preauthorization, or preauth) This renders the bond amount as unavailable, however the funds never leave your account. Provided no claim against your bond is required the authorization holds fall off the account, thus rendering the balance available again. The time for this to occur varies, depending on the bank's policy and depending on the issuing bank. This will not show up as a deposit on your statement but will instead be directly added to your available balance automatically due to it only being a "temporary charge".
Are pets allowed?

Pets are unfortunately not allowed in our Pacific Coast Holiday homes. However, if you do need to bring your furry friend, we do have a limited range of pet-friendly properties available by application. For these properties, we ask that your pet remains outside and that you leave no trace behind. Excess cleaning or damages will be charged against your security bond.

Where can I walk my dog?
Please check the Great Lakes Council Website for the most current information.
Dogs-In-Public-Spaces
Where do I collect my key?

Keys will be available for collection from the safes located outside at Pacific Motel 18 Wallis Street Forster. Safe number and access code will be provided on your day of arrival.

Should an early check in be available our team will let you know on the day . Please make sure you have completed your Online Guest Check-in.
Do I need to bring linen?

Some of our holiday homes do not come with linen and you will need to bring your own. Please check the specifics of the house you are looking to stay at.

If your chose property does require you to bring linen you will need to bring:

Top and bottom sheets;
Pillow slips;
Hand towels, bath towels/mats;
Tea towels

If you would prefer not to bring your own you can hire linen for your stay. We use a local linen hire service. Line hire includes sheets, pillow cases, bath and hand towels, bath mat and tea towels. Please call or email our team to add linen hire to your booking. If you hire linen we ask that you strip the beds and leave in the bags provided by the front door on your departure please.

The property will supply a mattress protector, pillow(s), doona and doona cover only.
Is there mobile reception in the area?

Vodafone & Virgin reception is minimal in the area, Optus is slightly better with Telstra being the best carrier. Some properties have a house phone for incoming calls.

Internet services (again limited) are available in some of our holiday houses and through local businesses in the Forster Tuncurry area (please ask us for assistance).
What happens if I left something behind?

Please contact us as soon as possible. Any items found at a property are kept for a maximum of 30 days only. If items are left unclaimed we donate these to local charity/organisations.
When is bin night?

Please see the link below to identify when your bin night is, and if staying at the property over this time we ask that you put out an rubbish and bring the bin in the following day.
Are there any amenities included in the property?

A small complimentary supply of kitchen and bathroom items is provided for the first night of your stay. This includes dishwasher tablet, dish washing liquid sachet, cloth, scourer, small soap and one toilet paper. You need to supply additional kitchen and bathroom supplies for the duration of your stay. Properties are fully equipped with the exception of linen (unless specified) and personal requisites.
How can I rebook the property I've been staying in?

We use a live booking system with guests able to book up to 365 in advance, once your dates have passed they are open to being re-booked by other guests. Your re-booking must be made online or with our team during your stay. Once the dates have passed the property is available for any guest to book. Your re-booking will be accepted if your previous occupancy has been satisfactory (according to our Terms & Conditions).
What is your Privacy Policy?

You can view our full Privacy Policy here.
What are your booking Terms and Conditions?

You can view our Terms and Conditions here.
What is the Code of Conduct?

The Code of Conduct is set out by the NSW Government for all Short-Term Rental Accommodation providers. You can view the Code of Conduct here.