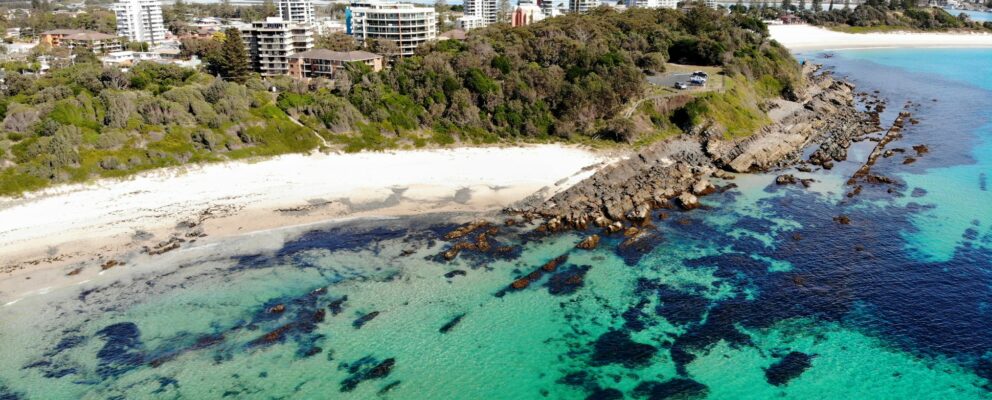 Privacy Policy
At PRIVATE PROPERTY PTY LIMITED (ACN 098 948 915) we recognise the importance of your data and your privacy rights and are committed to protecting your privacy and handling your personal information in an open and transparent way. We appreciate and value the relationship we have with you, however, to provide you with professional products and services related to our holiday rental properties we do need to ask you for information about yourself and your needs. We will ensure that this information is protected from misuse, and how we undertake to do this is outlined in our Policy Statement. It applies to all Private Property PTY LTD Real Estate Agencies including Sales, Permanent Rentals and Holiday Rentals including; Pacific Palms Holidays, Pacific Palms Real Estate, Pacific Coast Property Network, Forster Holiday Rentals, Ray White Tea Gardens Hawks Nest, Tea Gardens Real Estate Holidays, Liberty Property Services, Blue Mountains Escapes, Private Property Collection and Beach Stays, as well as the agents and contractors engaged by Private Property Group to provide goods and services.
When handling personal information, we will comply with:
The Australian Privacy Principles (APPs) contained in the Privacy Act 1988 (Cth) (Aust Privacy Act); and
Where applicable, we will also comply with data protection laws of other jurisdictions, such as the European General Data Protection Regulation. We take our obligations under the Aust Privacy Act, including the APPs, the NZ Privacy Act and other applicable data protection laws seriously.
Request for personal information
At various stages you may be requested to provide us with personal information including but not limited to your contact details. Personal information will only be requested if it is necessary to provide a service to you or if it is necessary by law to collect the information. Such a request may arise if you ask us to provide you with information or provide you with a service. In addition to our Internet site, we may collect information from/about you which generally includes your name, gender, address, telephone numbers & email address. Personal information may be collected but is not limited to:
(a) When you make any enquiry by telephone, mail, face to face, via our website or through an application/ registration form.
(b) When you engage us or discuss engaging us to provide services or advice to you.
(c) When you enquire regarding a holiday rental property.
(d) When you visit our website or send us an email or complete an on-line enquiry.
(e) Any other collection of or incidental or directly or indirectly related to a service or product we may be able to provide to you.
We do not collect sensitive information.
Sensitive information is defined in the Aust Privacy Act to include information or opinion about such things as an individual's racial or ethnic origin, political opinions, membership of a political association, religious or philosophical beliefs, membership of a trade union or other professional body, criminal record or health information.
Websites
In general, you can visit our websites without telling us who you are. The amount of information that you provide us will depend on the range and number of services that you choose to use. Sections of our websites may require you to send us personal information, including your name and e-mail address. By visiting our websites, you are accepting the practices described in this Privacy Policy. We adopt and are bound by the National Privacy Principles set out in Schedule 3 of the Privacy Amendment (Private Sector) Act 2000 ("the Act"). By communicating with us or by requesting our services, you consent to the practices described in this Statement. By visiting our websites and by participating in an on-line enquiry you also consent to the practices described in this Statement.
Searches
Search terms that you enter when using our search engine are collected. We use these search terms to ascertain what people are looking for on our website, and to improve the services that we provide.
Links to other sites
Our websites may contain links to other sites. We are not responsible for the privacy practices or the content of such web sites.
Cookies
To improve your experience on our websites, we use "cookies". Cookies are an industry standard, and most major websites use them. A cookie is a small text file that our site may place on your computer as a tool to remember your preferences. You may refuse the use of cookies by selecting the appropriate settings on your browser; however, if you do this, you may not be able to use the full functionality of our website.
Analytics
Our website uses the analytics tools such as Google Analytics. These services transmit website traffic data to Google that may be located outside of Australia. These services do not identify individual users or associate your IP address with any other data held by Google.
By using our website, you consent to the processing of data about you by analytics tool providers in the manner described in Google's Privacy Policy and for the purposes set out above. You can opt-out of Google Analytics if you disable or refuse the cookie or use the opt-out service provided by Google.
How we use personal information?
We use the personal information that we collect as permitted by this Privacy Policy for the following reasons:
To provide services to our customers;
In undertaking marketing and research with our customers and other people;
In understanding website traffic and usage;
To seek feedback on our services;
To manage, improve and tailor the user experience on our websites;
To facilitate our internal and external business processes, including financial operations and reporting;
To notify you about important changes or developments to our services; and
For such secondary purposes that are closely related to the purposes above in circumstances where you would reasonably expect such use or disclosure.
We do not use personal information for any other purposes unless it is necessary to comply with a legal right or duty.
When will we disclose your personal information?
We will only disclose your personal information as set out below. Importantly, we will never disclose or sell your personal information to third parties for advertising purposes or for any other purpose without your authorisation.
We may disclose personal information to:
Other entities that we own or control;
Third parties where you consent to the use or disclosure; and
Third parties that we engage to assist us in providing services to our customers or in the operation of our business (for example, our subcontractors, advisors and suppliers).
We may also be required to disclose personal information when required by law.
We may share non-personal, de-identified and aggregated information with third parties for several purposes, including data analytics, research, submissions, thought leadership and promotional purposes.
Security
We ensure your personal information is stored using industry standards for security of information in order to safeguard it from misuse, disclosure, alteration or destruction. By using our websites, you agree that the Internet is inherently insecure and that accordingly we can only use its best endeavours to secure your personal information and cannot provide any definitive assurance regarding security of personal information, these activities are undertaken at your own risk. We will not be liable in any way in relation to any breach of security or any unintended loss or disclosure of that information. Please be aware when emailing us or completing an online form there are risks in transmitting such information across the Internet.
Changes to this policy
We may from time to time, without notice, amend or modify this Privacy Policy by posting the amended Privacy Policy. You should check this Privacy Policy on each visit to ensure that you are familiar with the most current version.
Feedback, questions or problems
We welcome any feedback you may have regarding our Privacy Policy. If you have any questions or queries relating to the policy, please feel free to contact us.
If you wish to make any changes to your personal information, you may contact us by emailing marketing@privateproperty.group
If your personal information is not provided to us, and you do not consent to the uses to which we may put your personal information, we may not be able to carry out our duties and responsibilities to you as a professional real estate agency.
Disclaimer
Materials presented in connection with our websites are for information purposes only. The information is provided solely on the basis that readers will be responsible for making their own assessments of the matters discussed and are advised to verify all relevant representations, statements and information contained in or in connection with this site. Information on our websites should not be regarded as a substitute for professional legal, financial, real estate or other expert advice.
Although every care is taken to provide links to suitable material from this site, the nature of the Internet prevents us from guaranteeing the suitability, completeness or accuracy of any of the material that this site may be linked to. Consequently, we accept no responsibility for unsuitable, incomplete or inaccurate material that may be encountered.
Out holiday rental outlets, its subsidiary companies, its Directors, officers, employees, agents and related entities responsible for maintaining this website, make no claim as to the accuracy of the information on its site, or the accuracy of the information provided by third parties connected to the site or, in respect of links provided to other Internet sites, the accuracy of the information on those sites.
Whilst every effort has been made to ensure that the information is accurate, we will not accept any liability for any loss or damage which may be incurred by any person acting in reliance upon the information.
Copyright
All material available or accessible from our websites is copyright material owned by us and our related entities. No part may be reproduced by any process except in accordance with the provisions of the Copyright Act 1968.